Main content starts here, tab to start navigating
Our Story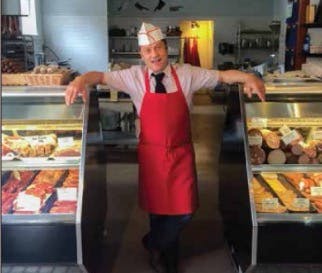 Stachowski's Market is a chef-driven butcher shop, deli, and grocery store. Stachowski and his family bring over 60 years of culinary experience in restaurants, charcuterie, and butchering to this gourmet deli in Georgetown.
The expertise of craft in cured and smoked meats can be tasted in fantastic sandwiches and meat platters for the lunch crowd. Each platter includes all sandwiches made popular for their generous proportions and rich flavors.
Stachowski established Stachowski Brand Charcuterie, a wholesale charcuterie business in 2008. In 2011 he established Stachowski's Market in Georgetown, featuring not only the Stachowski brand charcuterie, but also delicious sandwiches, groceries, prime meat, and prepared dinners to go.
Stachowski's Market combines old world heritage, classic cooking techniques, and a depth of flavors in a unique style.